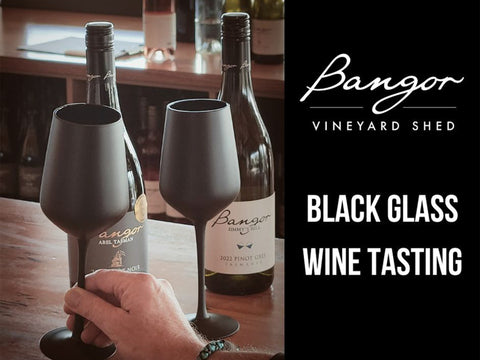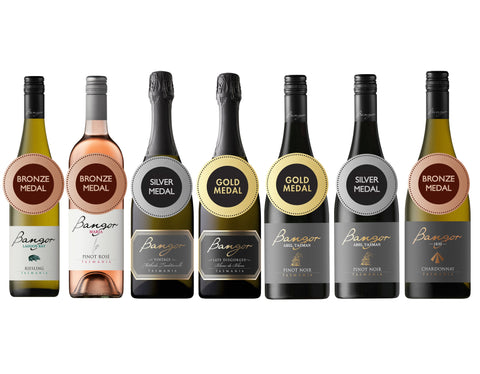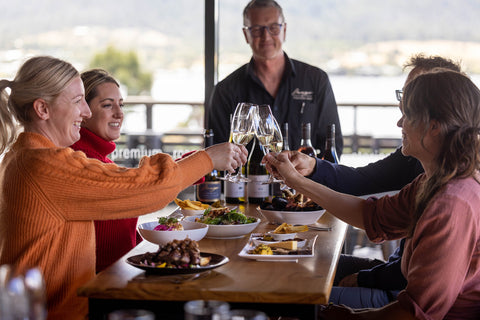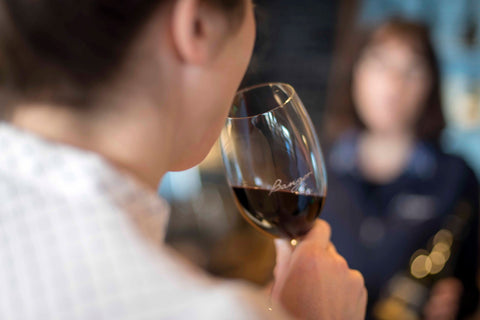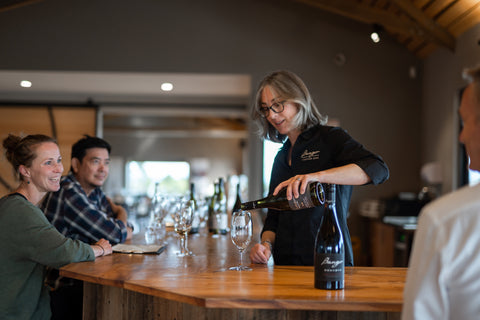 Bangor Black Glass Wine Tasting - Wine Club
Get ready for a sensory explosion! Taking wine tasting to the next level, we'll challenge you to rethink what you know about wine by removing the sense of sight – focusing solely on taste and smell.
Experience Bangor wines expertly matched with fresh seasonal produce sourced from the land and sea surrounding us. Explore a world of tantalising flavours and aromas as you immerse yourself in the rich history of the Bangor property.
The 45-minute experience and includes five Bangor wines, paired with bite-sized samples of food.

This includes an entrée amount of food and is a great wine experience before lunch, for a short visit or a special occasion.

$45pp (includes a $10 voucher for takeaway wine, regular non-member price $55pp).
Adults only.
The main tasting times are 11am, 12noon, 2pm, 3pm, 4pm (we can be flexible with this, just let us know).
*Please let us know in the notes section (at checkout) what day and time you would like to do your tasting experience. Available daily.